Someone please sit this man down and explain to him in laymen terms who and what his daughter has married into! Dear God, the man is an utter embarrassment to that poor girl.
He just keeps opening his mouth to change feet! His comments are honestly cringe worthy. Poor Megan. She must want to find a rock and crawl under it and never come out!
Mr Markle, threatening, and running down your 'in laws' is not going to help matters. They simply ostracize you even further. You will remain on the 'shunned list' until this penny drops! Clearly, you are not up to speed with Royal Protocol which is sad in itself because this is the result. This is a family that not only have specific diets, but forbidden board games. They have the weirdest and strictest traditions. You need to remember this is probably the most watched family globally!
You are Meghan's father, and therefore you under as much scrutiny as the rest of the Royal Family. Its up to you, how you are seen. You have all the power in your hands. Instead of this constant whinging to the press about how hard done by you are, why not turn the page, and start afresh. How do you do that? By stopping with immediate effect, your talking to the press!
I know you are 74 and I respect that. However, why don't you go on a diet, lose some weight, shut your mouth, realise the privilege that is yours, as in being Meghan's father, and the Grandfather of the future Princes and Princesses and show some breeding. Earn your place back in their hearts. What an honour to be the father of a commoner who married a Prince!
Yet with that, you are making things so difficult and so incredibly embarrassing for your daughter. This is not some laid back, loaded, Yankee Doodle family Meghan married into. This is the British Royal Family for crying out loud! Every P and Q needs to be correct. They have Global eyes on them every day of their lives. Don't you understand that?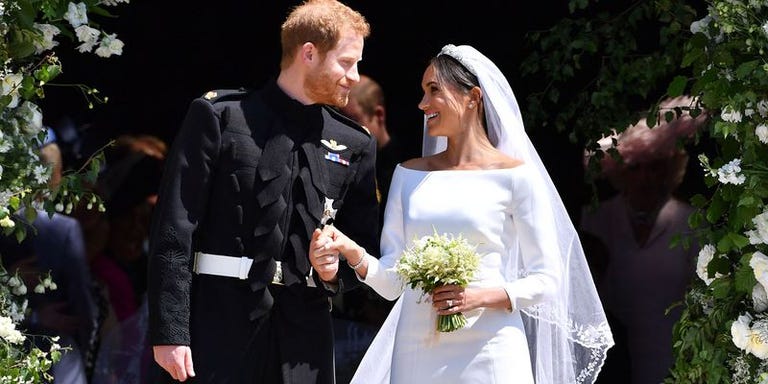 Look at your daughter! She is magnificent. The pride that must run through you cannot be put into words, but you really are making a hash of things. Common now, its time to pull it together, if you want to play a part in your daughters future, you need to step up to the plate and show some respect for this Historical and Grand family she finds herself a part of. Make her proud, and you will get your calls returned.
This is really not the time to play the 'Martyr Card' If there is one thing Meghan's Mother has shown, it is understated class. This woman was thrown into the deep end as much as you were. She was thrust over night into the lime light. Her entire life under scrutiny and do you know what? To her credit, she has not faulted. She has never spoken to the press, she has made her daughter proud. You should take a page from her book!
The British public, The Royal Family and the world have embraced this 'simple' woman for her integrity, manners, and discretion. She was terrified at the wedding, way out of her depth. It was all over her face, but she held herself like a trooper. She stole all our hearts. We all wanted to climb through the screen and say 'Well done Doria. You did it! You made your daughter proud'
Like her or not, she has done a better job than you have up to now. But its not too late for you. Pull it together Mr Markle, and you will be given another chance. For God sake, remember who your daughter is married to and what gets discussed with you, dies with you! Personal conversations are exactly that, personal. You are not at liberty to discuss it with anyone. Learn the art of keeping your mouth shut and keeping up appearances and you will be fine!